Scented Candles Gift Set, Set of 4 Soy Wax Aromatherapy Candles
SOLD OUT
🔍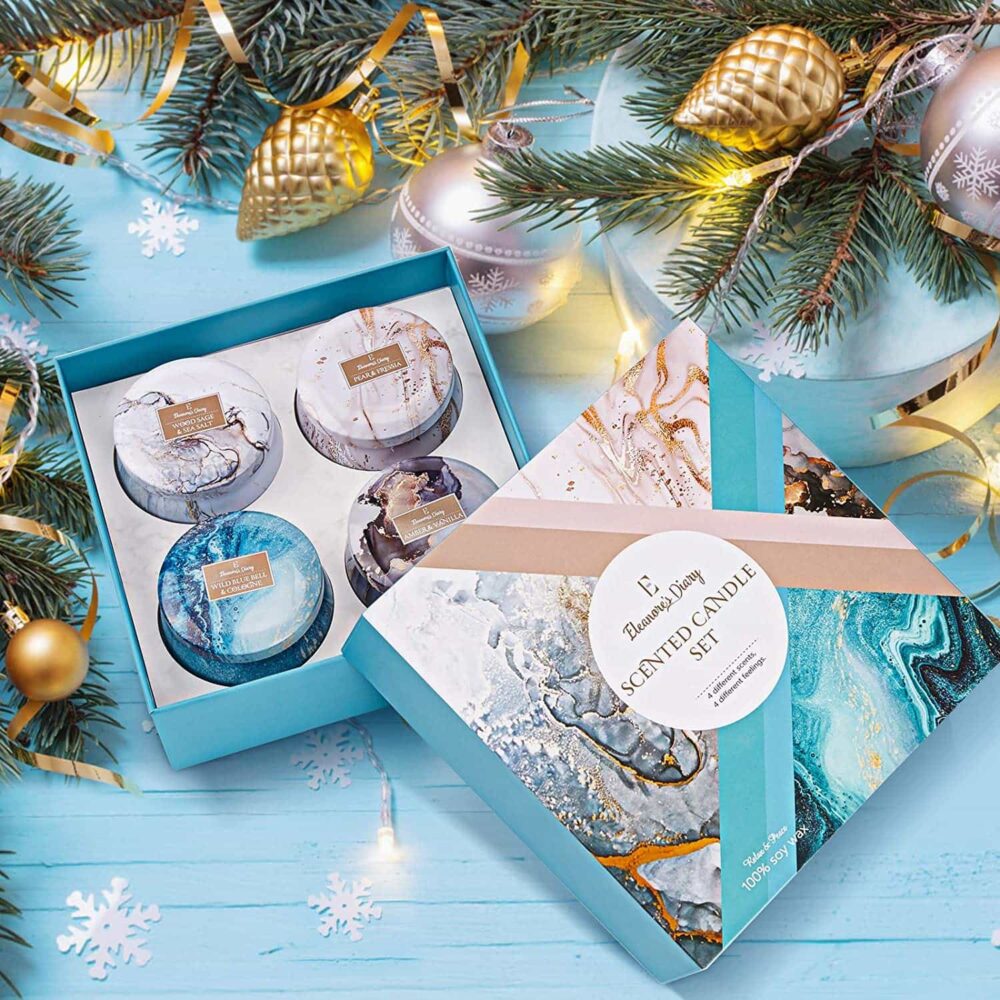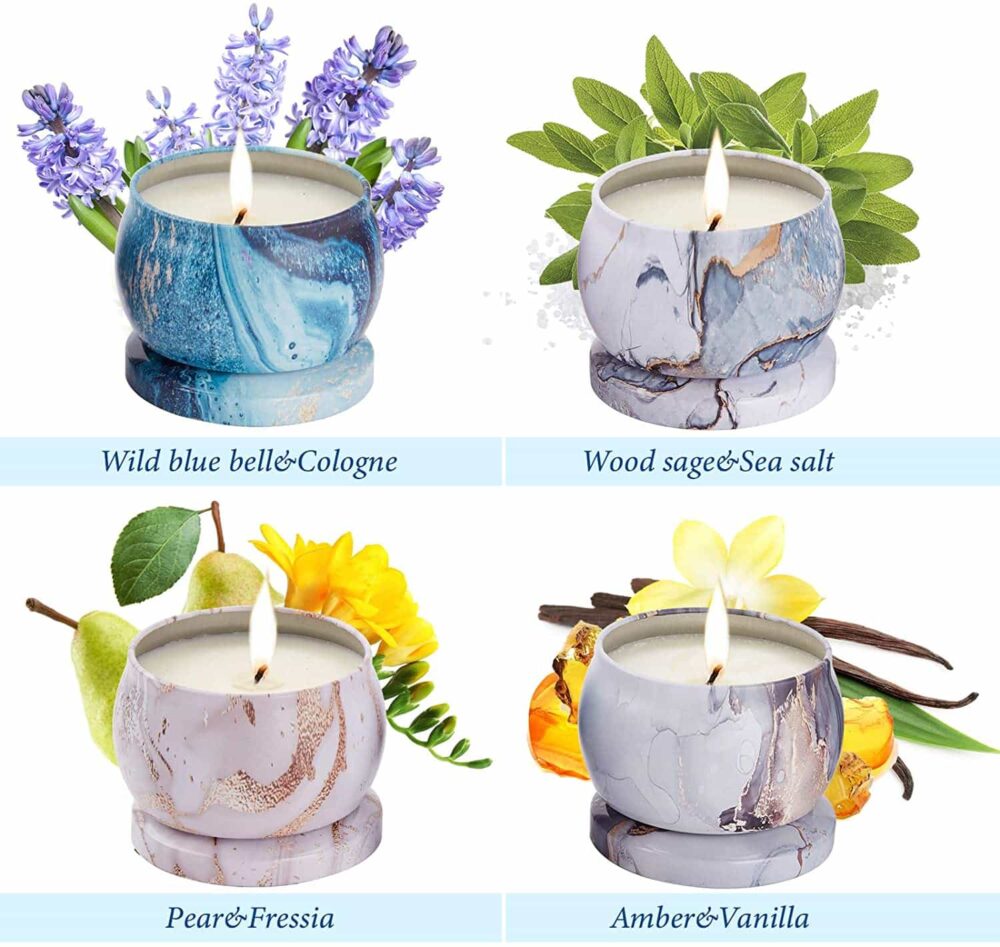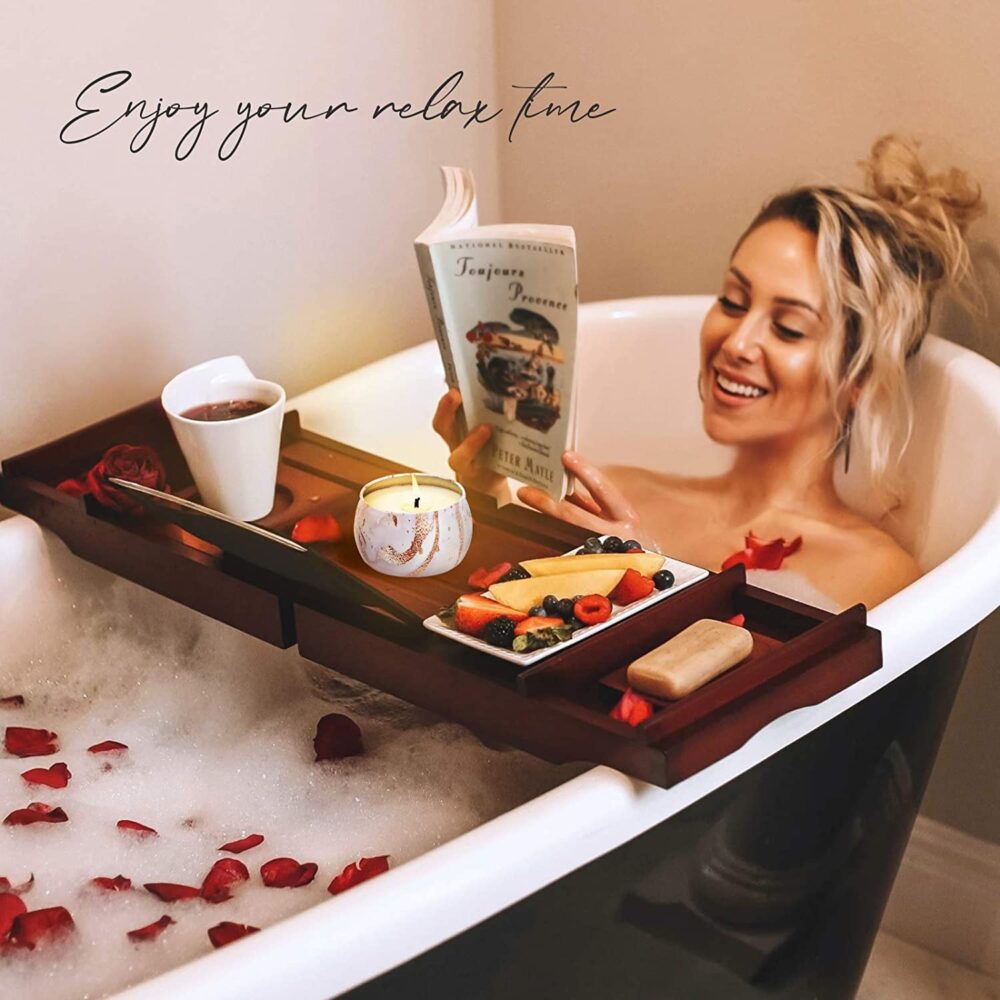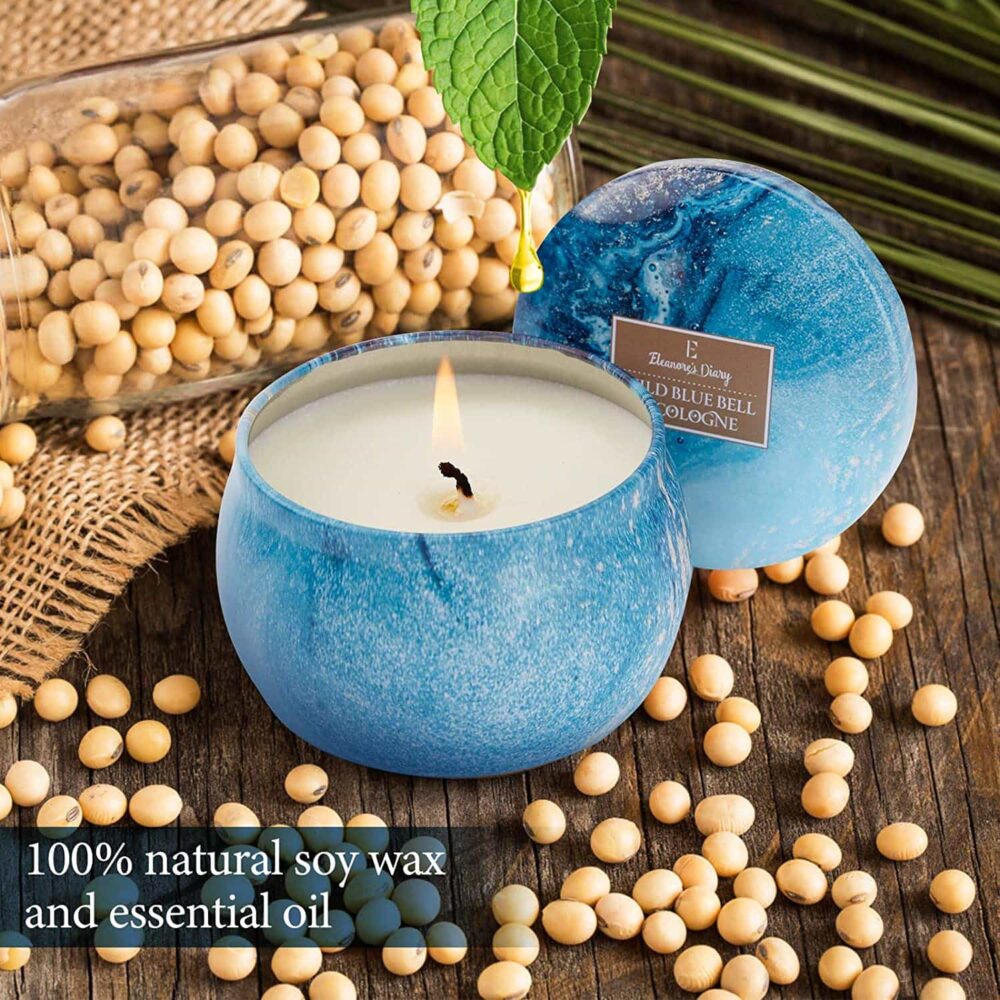 Lit up one candle and fill your home with calming fragrances which awaken your senses and create a refreshing and clean aromatic environment for your home.
Upgraded large jar of scented candles, 4.3 OZ each candle can last burning 25-30 hours. It is safe and non-toxic, creating a comfortable and relaxing atmosphere for you and your family! Trim the wicks to help evenly burn and increase burning time.
The Aromatherapy Candles Set Made from natural soy wax and perfume-grade essential oils, along with the lead-free organic cotton wick, providing a healthier, fresher and more romantic environment without black smoke and harmful substances. It will give you a clean burn and long-lasting hours of aromatic bliss.
Sophisticated & Reusable Tin Jar – After the scented candle has been completely used, the beautiful tin can be reused as a decorative storage container. Such as pretty earrings, rings, clips.
The aromatherapy candle gift set includes 4 Fragrances : Wild blue belle-Cologne, Wood sage-Sea salt, Peare-Fresia, Ambere-Vanilla.