10 inch Taper Candles Set of 100! Dripless Taper Candles, Unscented Candlesticks
SOLD OUT
🔍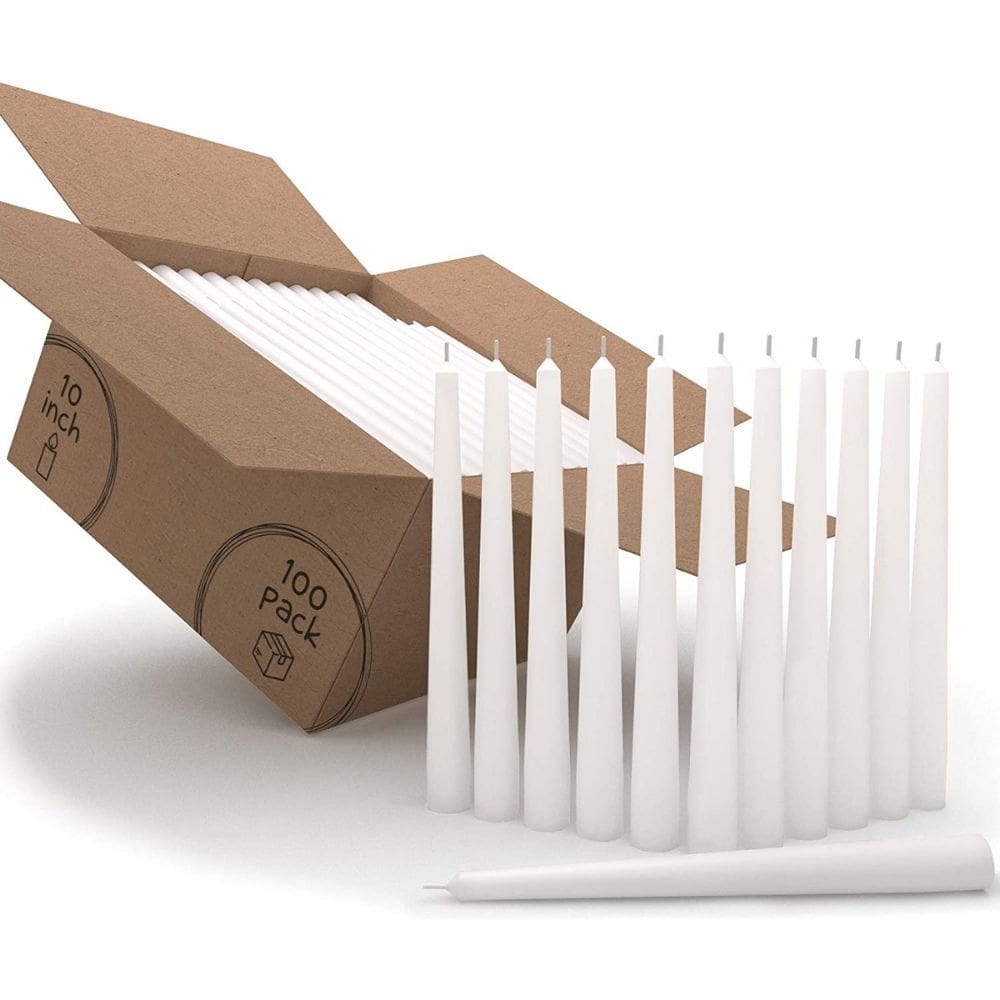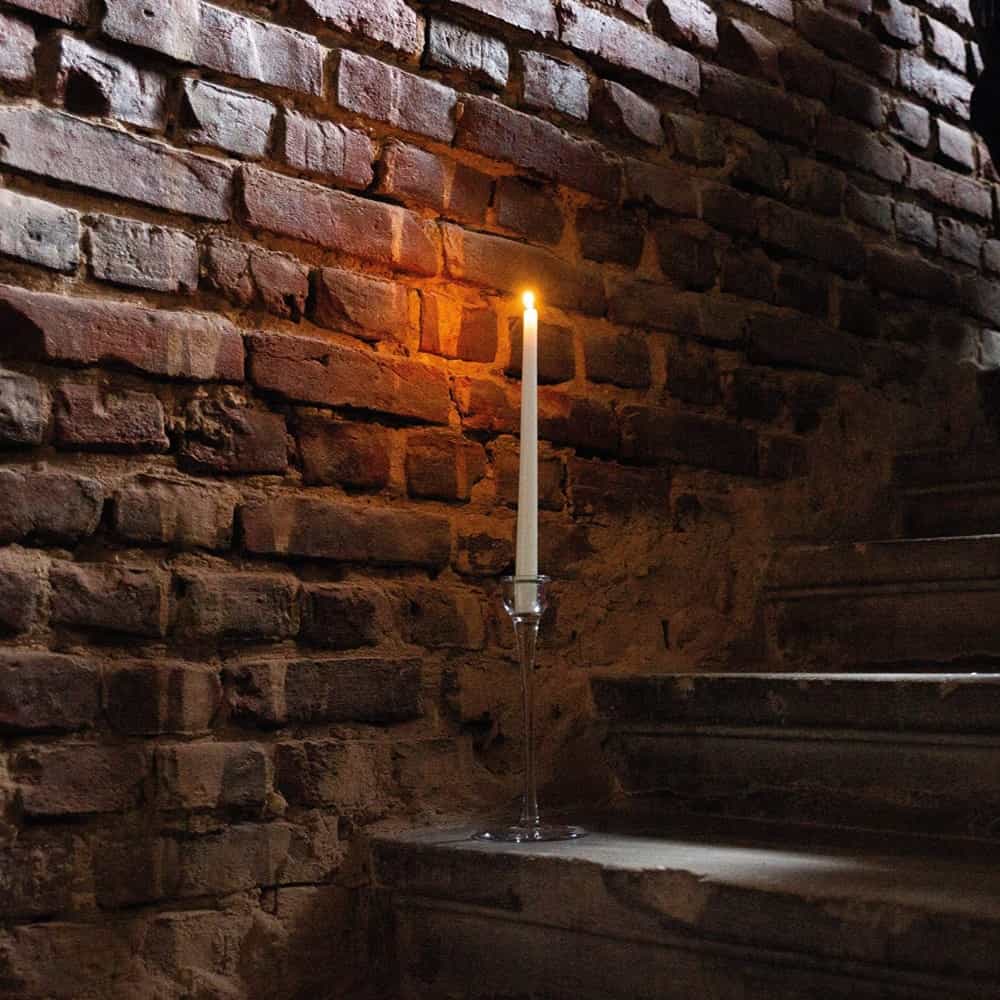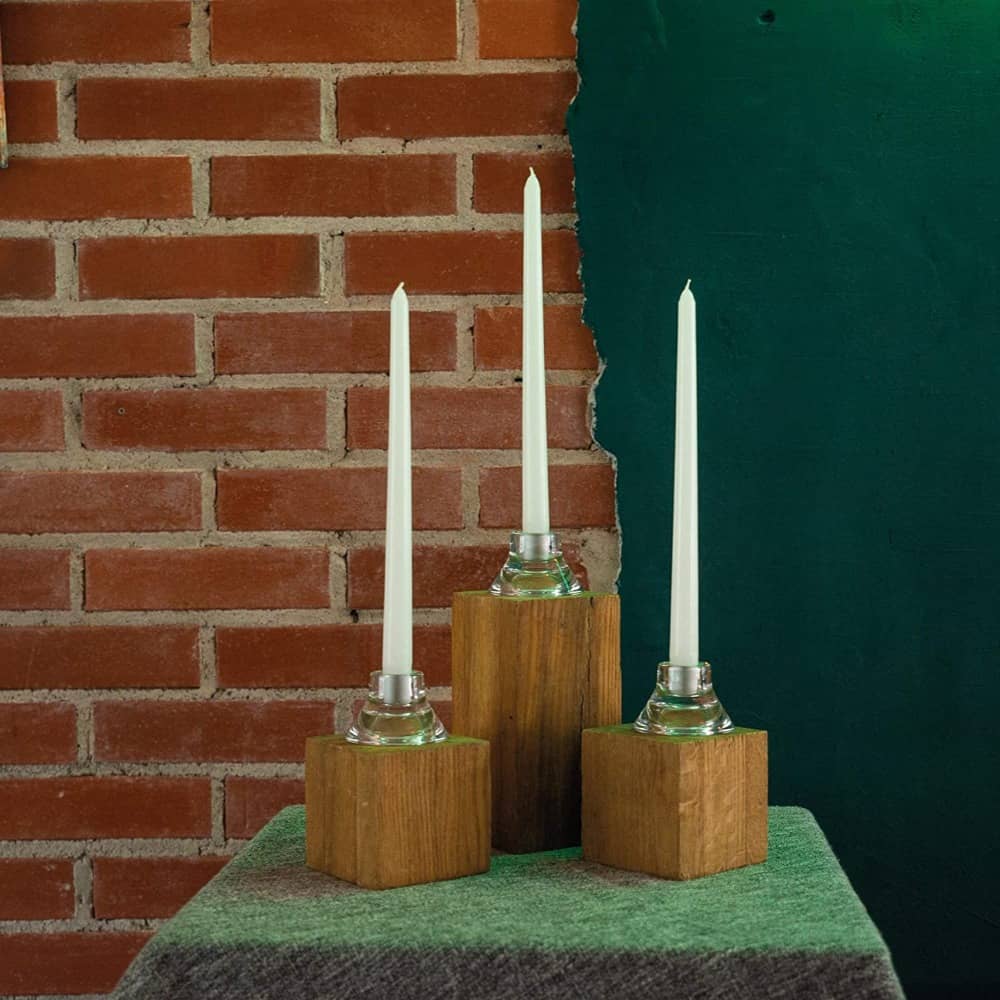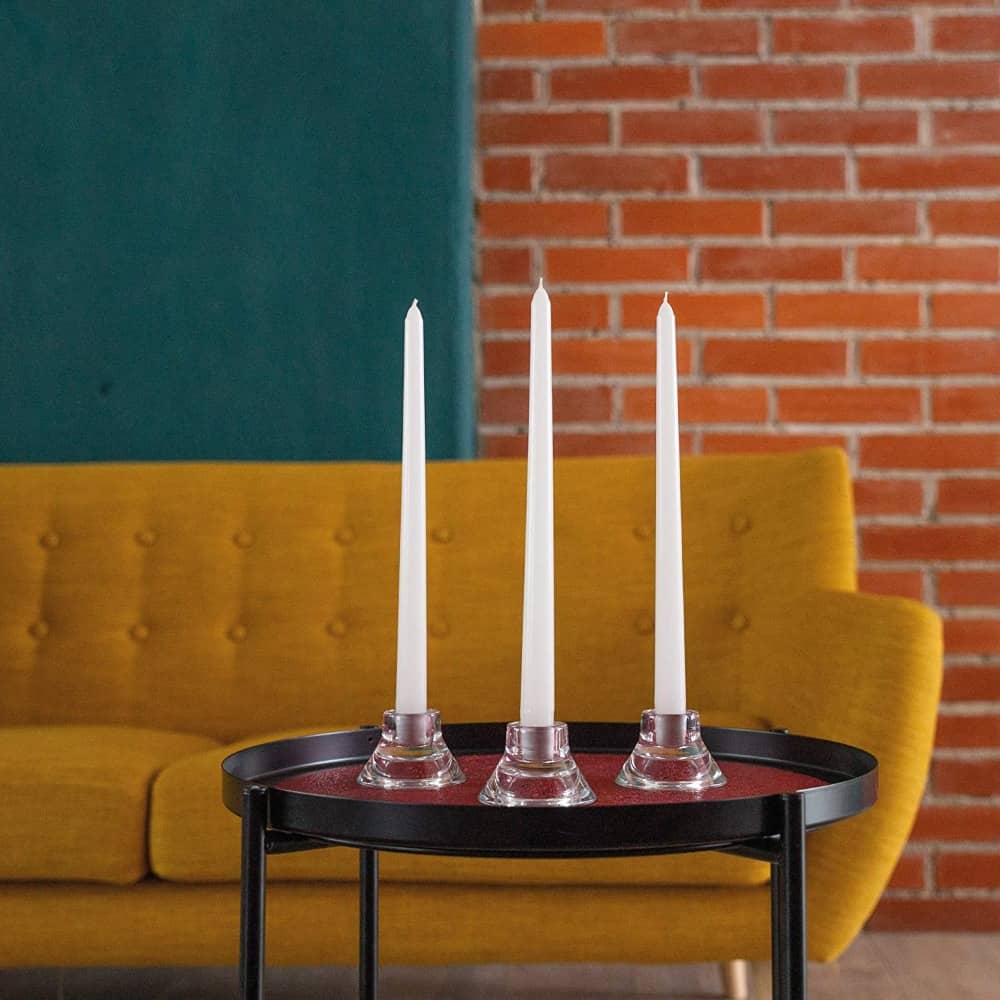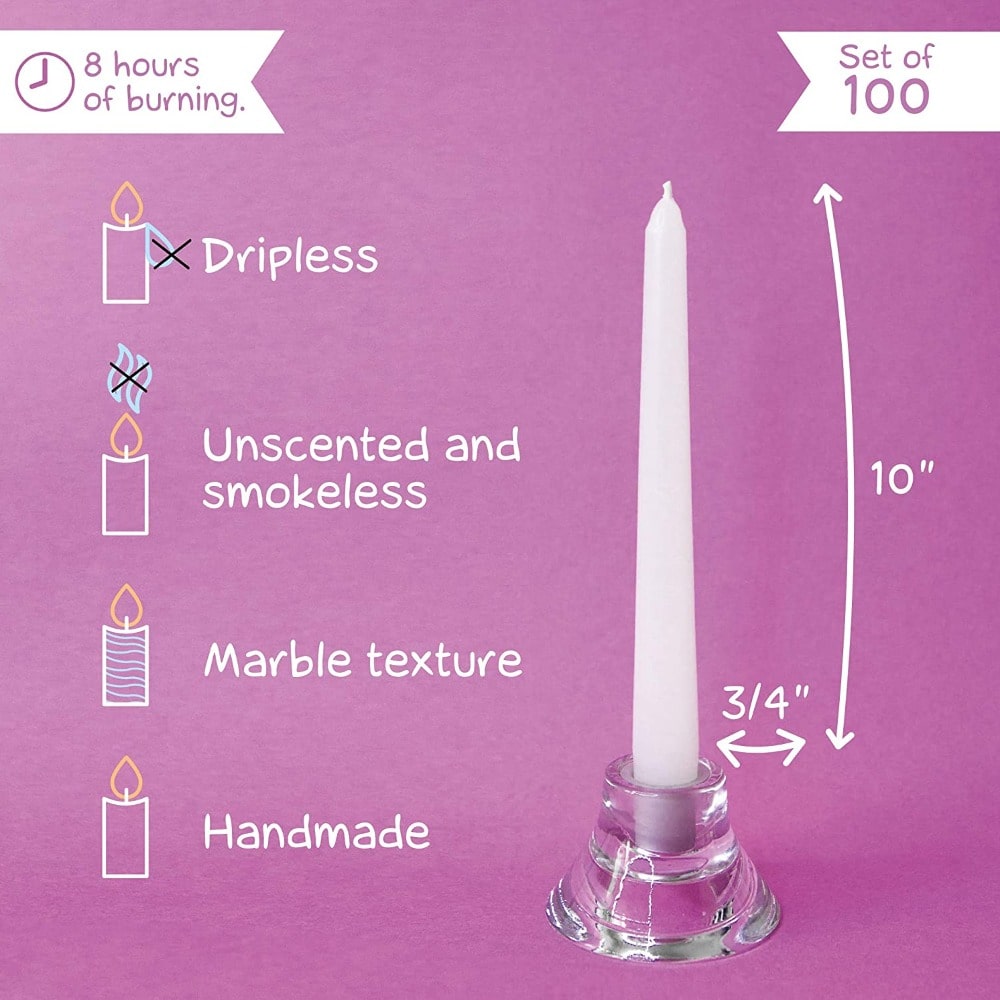 Buy with confidence – Pleasant twilight, warm water, scented foam and shimmering white taper candles light. Imagine it… What can be better if you want to stop the time and relax?

Clean burning candles – Due to special construction our 10 inch white taper candles do not drip and they do not leave wax marks on the table or in the candlestick. When you look at long white candles light you will be charmed, its straight and soft light will not leave you indifferent.

Versatile décor – Make your routine/everyday rituals such as dining, bathing and others more spiritual and relaxing. Take pleasure from each moment of your life with tapered candles 10 inch. White taper candles 10 inch 's burning time is 8 hours.

Fragrance-free – Besides the fact that our emergency candles are dripless, they are also smokeless while burning, it is perfect for allergy sufferers or those who can hardly stand strong odours.