Fragrance oils and essential oils – what are the differences and which one to use.
Due to a continuous increasing interest in the topic of aromatherapy, fragrance and essential oils have become more and more popular in recent years. Sometimes these names are used interchangeably, although both types of oils differ significantly from each other. In this article, you will learn what their similarities and differences are, as well as their basic uses. Thanks to the lovely people of Soywitch.pl who wrote this article in Polish language, we are happy to share it here in the U.K with our blog readers…
Essential and fragrance oils- origins
Essential oils are obtained by distillation from specific parts of the plant. These can be leaves (basil or rosemary), flowers (magnolia), fruit (lemon) or even seeds (cumin) and roots (turmeric). It is estimated that they can now be produced from as many as 200 species of plants.
Fragrance oils are a mixture of natural and synthetic substances. Sometimes they consist solely of the latter. Fragrance oils therefore fully draw on the achievements of modern technologies, thanks to which we can obtain beautiful fragrances without the need to obtain rare plants from distant corners of the earth.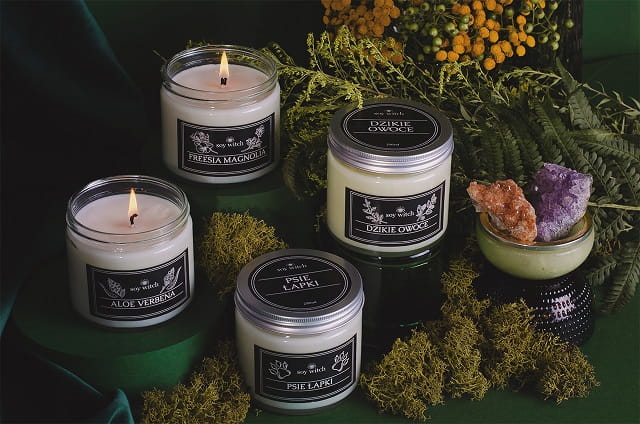 Fragrance oils – applications
Fragrance oils, unlike essential oils, do not have healing properties. However, they are ideal for aromatizing rooms, hence their common use in fireplaces, scented candles and air humidifiers. Fragrance oils are also great for incense. They can also be used for self-production of home air fresheners. Some of them will also be used in cosmetics. Information on whether certain fragrance oils may come into direct contact with the skin should be found on their packaging.
How do you heat scented oil?
Place 3-5 drops of the oil together with some water into the top of an oil burner until it's 1/2-3/4 of the way full. Place the burner in a safe location, away from children, pets or burning hazards. Light the candle at the base of the burner. The oil/water mixture will start to heat and evaporate, scenting the room.

Source: Google
Essential oils and fragrance – which one to choose
The final decision about which oil is worth using depends primarily on the purpose for which you want to use it. For therapeutic purposes, it is certainly worth reaching for essential oils that are used as an adjunct in many types of diseases. However, when the primary goal is a pleasant aroma experience, fragrance oils are perfect. Regardless of whether you choose essential oils or fragrances, make sure you choose only products from reliable producers. Read the labels carefully and analyze the composition of the oils you buy.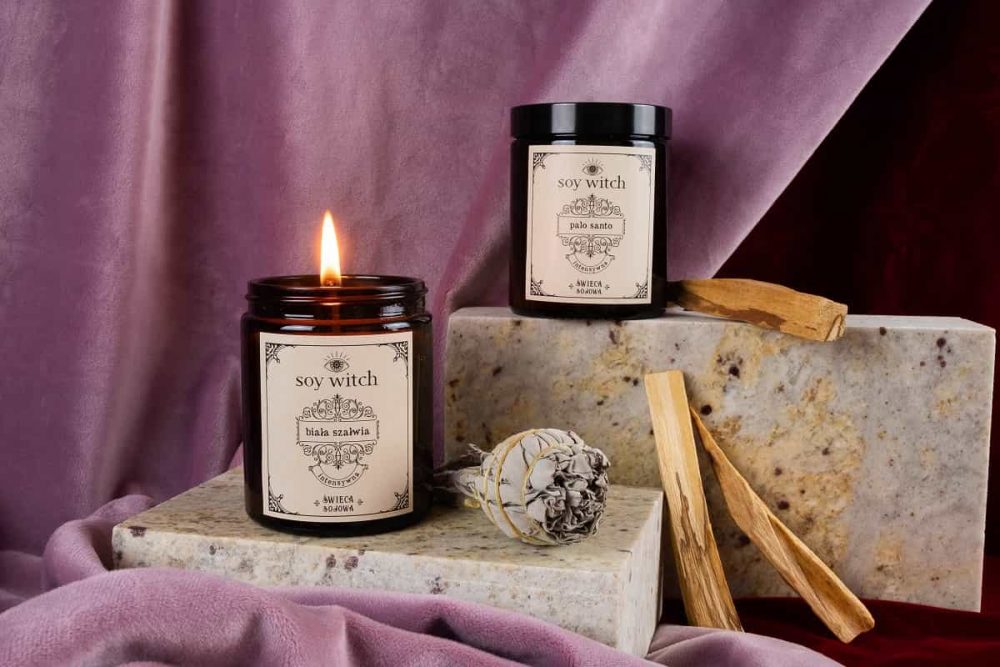 Fragrance and essential oils – price
The price is also an important feature. If you choose essential oils obtained from rare and hard-to-reach plants, you will certainly pay more. Fragrance oils, due to the way they are produced, will often be a cost-effective replacement. The price will also depend on the number of tests carried out by the manufacturer. In this aspect, however, it is not worth saving. More research means more confidence that the fragrance oils that end up in your basket will not have any negative effects on your health.
Candle oils – the secret of a successful fragrance
So, what is the secret of a successful fragrance? First of all, in the careful selection of fragrance oils. At SoyWitch, we make sure that only ingredients from proven sources and 100% safe for health go to our candles. The fragrance oils found in our candles do not contain harmful substances. Thanks to this, our magical fragrance mixtures can also be enjoyed by pregnant women, children and allergy sufferers. When choosing candle oils, we also take into account the intensity and quality of individual fragrances. We want our compositions to be a great addition to your daily meditation or evening yoga session.